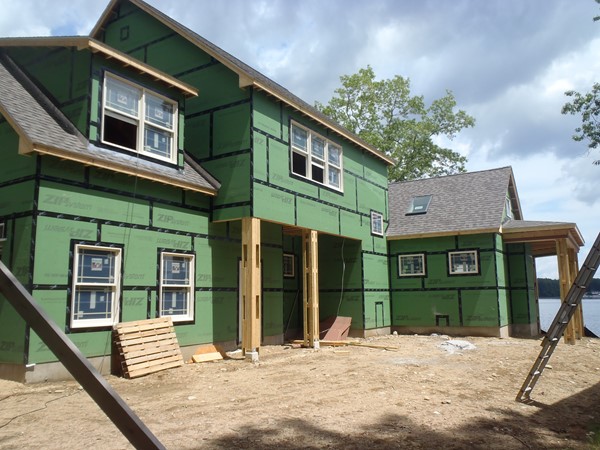 Building or renovating a home is a momentous life event. A home is the place where you live and love, rest, and celebrate. You want the building process to disrupt your life as little as possible. Let us ease your stress and make it an enjoyable experience as well as an incredible final product.
What are the advantages of our Design-Build?
The homeowner manages only one contract with WBA.
Architects and builder are on the same WBA team, fostering teamwork, collaboration, and unified recommendations.
Streamlined coordination and project delivery.
Our integrated team approach allows for faster project completion, is more cost effective, and has fewer change orders.
Increased communication and accountability.
Design team adds value and aesthetics to your home, renovation, or addition.
How We Work:
Whether you are renovating a kitchen or bath, adding a sunroom, deck, mudroom, or garage, or building a new house, WBA's time tested design-build approach remains the same. Below is a breakdown of our design-build process.
1. Initial Meeting:
The initial meeting takes place at our showroom or at your house. You will meet members of our design, estimating, and construction team to review your project. We will listen to what your wants and needs are, establish and evaluate an initial budget, and identify the design and aesthetics of your vision.
2. Design and Estimating Phase:
This phase is a key advantage when working with our WBA team. After establishing your vision, our design and estimating team develop a custom layout and design. Budget is a factor in any project and our estimating team works diligently with the design team to develop the design and budget simultaneously.
3. Contract Agreement:
Here is where we sit down and review the project details with you. We explain the drawings, scope of work, contract sum, payment schedule, project schedule, project specifications, and construction allowances.
4. Construction Decision Meetings:
Now that the overall design and budget are agreed upon, it is time to double check the details. Depending on the size of your project you will have one or more decision meetings with our project coordinator. You will review everything from exterior color selection, to cabinets, to flooring and everything in between to make sure that choices are correct. The purpose of decision meetings is to make you feel comfortable with the numerous options that go along with a building project.
5. Construction:
With 40 years in the business, we consider construction the easiest part of the process. The design, budget, and time sensitive decisions have been made and our team of qualified and seasoned carpenters and other tradesmen will take the project from paper to reality. You will be in constant communication with our team and informed of the progress. With a design-build approach some decisions need to be made during the construction process; our knowledgeable team will help guide you along and understand the options.
6. Final Walk-through:
After our professional cleaning team cleans your project we take you on a final walk-through. Our team will inspect and review the necessary systems to make sure the new space functions properly.
7. WBA Client Review:
WBA is dedicated to quality craftsmanship and excellent customer service. Once your project is complete, an independent surveying company, GuildQuality will contact you to confirm your satisfaction with the project. GuildQuality, is the nation's leader in customer satisfaction surveying for the building industry. These reviews are vital to our team approach and help ensure a streamlined experience for every client.
8. Follow Up:
WBA will follow up with you after 1 year and make sure the project is meeting your expectations. We also inquire about the energy efficiency of your project. We want to confirm we are providing the most energy efficient mechanical and building systems available in order to provide tested, accurate, and referable information to future clients.