Design-Build
Design-Build, is a more holistic approach to construction. Allowing for one team to focus 100% on your project, bringing together architects, estimators, and builders, all at once. Design-Build lends itself to efficiencies not seen in the normal Design-Bid-Build method.
What is Design-Build?
Design-Build is a project delivery system used in the construction industry allowing for a single point of contact during your project. The Design-Build process also protects you, the client, because one company is responsible for the entire project – no more finger pointing between different vendors. This single company also manages all the contracts with other companies; be it subcontractors, equipment vendors, and material suppliers.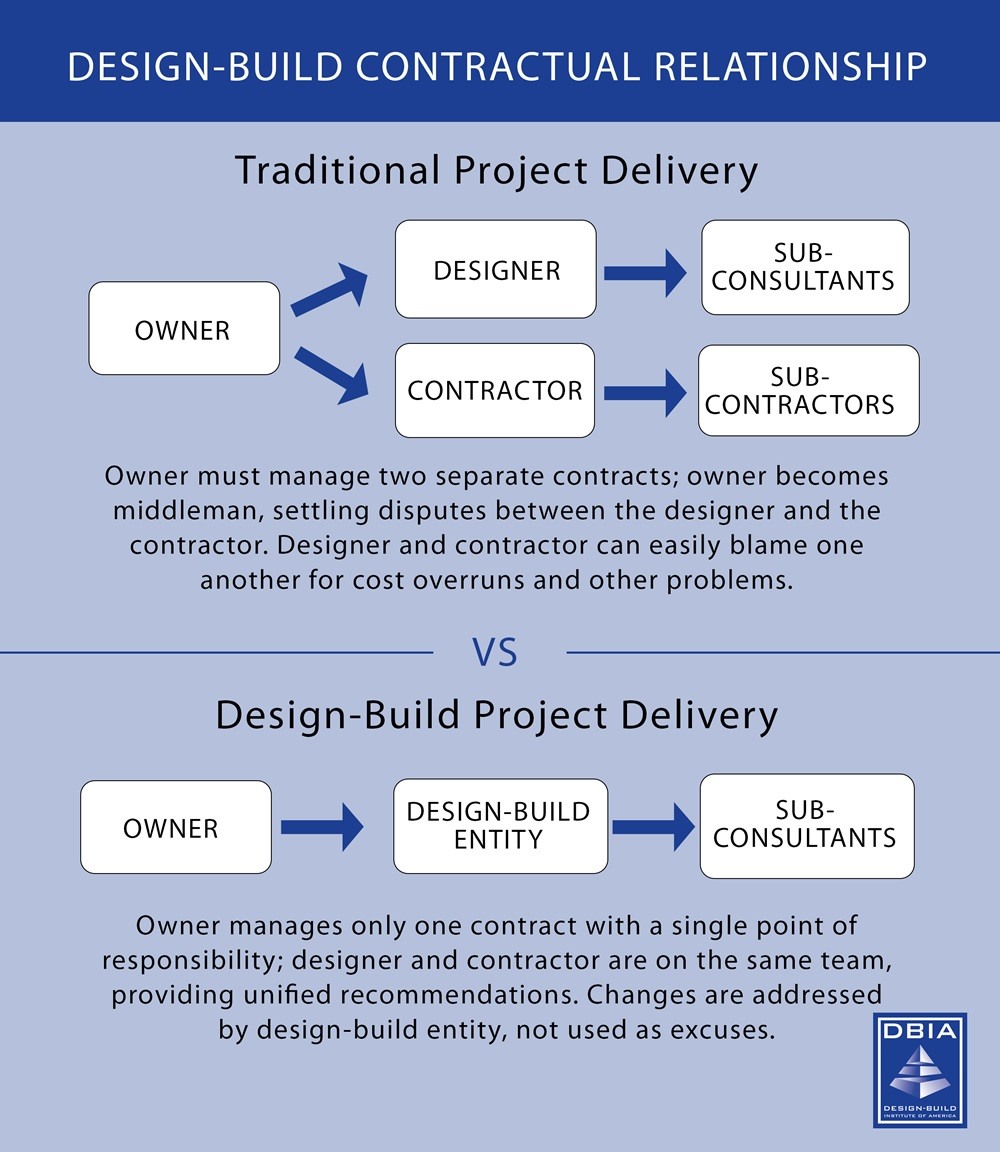 Unlike traditional construction methods, owners only sign a contract with a Design-Build company. In normal construction, an owner would contract with a general contractor and an architectural designer for their project. Requiring two separate contracts, with the owner acting as a middle man. Because your project is split into two separate contracts, cost and time overruns occur very easily. Design-Build is setup to streamline the entire process, allowing for faster problem recovery and solving.